Forensic Safety Engineer / SME
Daniel J. O'Connell, Comprehensive Practice of Environmental Health & Safety
Certified Safety Professional (CSP), BCSP Registry No.: 32751
Certified Hazardous Materials Manager (CHMM), IHMM Registry No.: 15068
Certified Instructional Trainer (CIT), BCSP Registry No.: 13226
Construction Health & Safety Technologist, (CHST), BCSP Registry No.: C1223
Certified Hazard Control Manager (CHCM), IBSCSM Registry No.: 15068
California Registered Environmental Assessor (REA), No.:  08265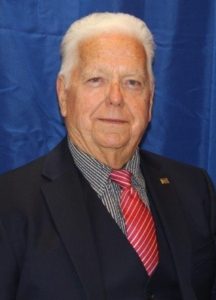 Scope of Practice:
Workplace Safety Inspection
Premises Liability Matters
Incident Investigation
Expert Testimony
O'Connell's professional experience spans the comprehensive field of Environmental Health and Safety, and Emergency Response.  Daniel assists clients with the evaluation of properties, equipment, workplaces, and industrial operations.
Daniel provides consulting, case analysis, and incident investigation services involving workplace injury and wrongful death. O'Connell is qualified as a consulting environmental health and safety (EH&S) testifying expert in civil court cases since 2010; serving plaintiffs and defendants.
We are qualified to perform:
Expert reports per Federal Rules of Procedure
Inspection and evaluation of a subject property or equipment (post incident), measurement of relevant components, evaluation of
equipment, site, and environmental conditions.
Industrial hygiene sampling, confined space hazard assessments, high-elevation inspection, and technical rope access & rescue
Documentation of worksite conditions, environmental health & safety hazard plans (EHASP), and assessments
Analysis of compliance with environmental health and safety regulations, and the standard of care
Evaluation of corporate environmental health & safety programs,  employee training materials, operator / driver qualifications
Identification and estimation of costs associated with repair or remediation (post incident)
Verbal and/or written report of observations, analysis and environmental health & safety recommendations
Third-party independent consulting safety engineering and industrial hygiene services
Contact:  SAFETRAN Site Safety Support Services
Office:  510.894.0229
Email: [email protected]