Our Team Qualifications
SAFETRAN Site Safety Support Services is a Woman-Latina Owned and Operated Safety and Health Consultancy established in 1999.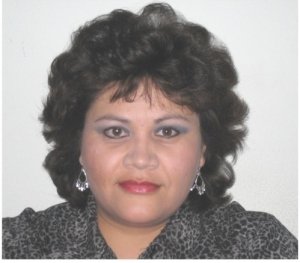 Maria Isabel Salas, SAFETRAN CEO
Safety Administrator
Maria leads a team of board certified safety professionals and emergency responders in protection of her clients in industry, government, transportation, and construction sector.
All SAFETRAN staff members are working bilingual safety professionals in the field of Occupational Safety and Health with extensive knowledge of local, state and federal regulations.  Our clients in construction, manufacturing, hightech, transportation, food processing, semiconductor, and biopharmaceutical operations Count on SAFETRAN for safety and life rescue services since 1999.

Daniel J. O'Connell, CSP, CHMM, CIT, CHST, CHCM, REA
Principal Safety Engineer / Hazmat-Rescue Division Chief  
Hazmat-Rescue Division Chief O'Connell holds a Graduate Certificate in Safety Management from the University of California (Santa Cruz), and Bachelor of Science Degree (cum laude) in Occupational Safety and Health.
Mr. O'Connell is a Certified Safety Professional (CSP), a Certified Hazardous Materials Manager (CHMM), and a Certified Hazard Control Manager (CHCM) per Institute of Hazardous Materials Management (IHMM), and the International Board For Certification Services and Management (IBFCSM)
Daniel is a Certified Instructional Trainer (CIT), and certified Construction Health and Safety Technologist (CHST) per Board of Certified Safety Professionals (BCSP).
Mr. O'Connell is a Registered Environmental Assessor (REA) as designated by Cal-EPA Department of Toxic Substance Control (DTSC).
Union Affiliation:  United Brotherhood of Carpenters (UBC) Ret., International Brotherhood of Teamsters (IBT) Ret., American Federation Musicians (AFM) Ret.
CONTACT:
Maria Isabel Salas, CEO, Safety and Rescue Team Administrator
SAFETRAN-CSRS
Correspondence address:
P.O. Box 1132, Fremont, California, USA 94538-1132
Office / Dispatch: 1-510-894-0229
SAFETRAN Protects Our Clients' Assets  24/7/365  Since 1999
© 2021 All Rights Reserved, SAFETRAN Site Safety Support Services
Phone calls to and from SAFETRAN are monitored or recorded for quality assurance and training