Our Team Qualifications
SAFETRAN Site Safety Support Services is a Woman Owned- Operated Environmental Health and Safety consultancy established in 1999.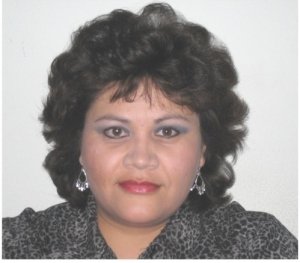 Maria Isabel Salas, CEO
Environmental Health & Safety Administrator
Maria leads a team of board certified safety professionals and emergency responders in protection of her clients in public safety, industry, government, transportation logistics, and civil construction.
All SAFETRAN staff members are working safety professionals in the field of Occupational Safety and Health with extensive knowledge of local, state and federal regulations.  Our clients in public safety, construction, manufacturing, hightech, transportation, food processing, semiconductor, and biopharmaceutical operations count on SAFETRAN for safety, training, and life rescue services since 1999.

Daniel J. O'Connell, CSP, CHMM, CIT, CHST, CHCM, REA
Principal Safety Engineer / Emergency Response Division Lead
Mr. O'Connell holds an Advanced Certificate Degree in Safety Management from the University of California (Santa Cruz), and Bachelor of Science (cum laude) in Occupational Safety and Health.
Mr. O'Connell is a Certified Safety Professional (CSP), Certified Hazardous Materials Manager (CHMM), and Certified Hazard Control Manager (CHCM) per Institute of Hazardous Materials Management (IHMM), International Board For Certification Services and Management (IBFCSM)
Daniel is a Certified Instructional Trainer (CIT), and registered Construction Health and Safety Technologist (CHST) by the Board of Certified Safety Professionals (BCSP).
Mr. O'Connell is a Registered Environmental Assessor (REA) per CalEPA (Dept. of Toxic Substance Control).
Union Affiliation:
United Brotherhood of Carpenters (UBC), current member
International Brotherhood of Teamsters (IBT), ret.
International Longshore and Warehouse Union (ILWU), ret.
American Federation of Musicians (AFM), ret.
Amalgamated Transit Union (ATU), ret.
Client Testimonials:

"He has my Highest Recommendation"
David Frankenberger, Esq.
Ericksen Arbuthnot, Fresno, CA
Client's rating: 5 of 5
"I've known Daniel for approximately 7 years, he has served as an expert witness for my firm on multiple occasions. I've twice seen Daniel in deposition, and have once examined him at trial. He did very well on each occasion and stayed strong on cross-examination, and was calm, cool, and collected. I would recommend his services as he would be an asset to any case or organization."
"O'Connell is a No-Nonsense Individual"
Robert Peterson, Esq.
Peterson Law Firm, Rocklin, CA
Client's rating: 5 of 5
"This office has worked with Daniel J. O'Connell of SAFETRAN on several occasions regarding matters of safety and health at construction sites in the state of California.  Mr. O'Connell a Certified Safety Professional (CSP) is experienced and qualified to provide assistance in these areas. He is a no-nonsense individual and would bring his comprehensive background to such a role."
"We searched nationwide for a Hot Asphalt Paving Expert"
Curtis Ogilvie, Esq.
Law Offices of Michel & Fackler, Walnut Creek, CA
Client's rating: 5 of 5
"After an exhaustive nationwide search for a safety professional with hot asphalt road paving experience, my law firm designated Mr. O'Connell as SME to evaluate our hot asphalt paving case which injured a union laborer.  He was a real difference maker which directly impacted both our liability and our damages case. His research and report was both thorough and professional and he exceeded my expectations. From a Plaintiff's attorney perspective, he has my highest recommendation."
"I recommend him without reservation."
Marissa R. Temple, Esq.
Rogers, Mastrangelo, Carvalho & Mitchell, Las Vegas, NV
Client's rating: 5 of 5
"Daniel served as our designated safety professional (plaintiff) in our truck-auto v. aerial lift collision case. His investigative skills, DOT and OSHA regulatory prowess, and multiple reports were spot on and I recommend him without reservation."
"He Got us the Results We were Looking For"
Nathaniel Dunn, Esq.
Ericksen Arbuthnot, San Jose, CA
Client's rating: 5 of 5
"Mr. O'Connell was so good as our expert that I have referred him to several of my colleagues. He got us the results that we were hoping for."
"Heavy Civil Safety Compliance Program"
Mark Cohen, Director of Safety,
RGW Construction, Inc., Livermore, CA
Client's rating: 5 of 5
"Our firm has utilized SAFETRAN on many occasions, and have found them to be very dependable and professional; they have assisted with our safety compliance program, OSHA training, and onsite construction safety officer. We highly recommend Daniel O'Connell and SAFETRAN to any heavy civil construction operation, to help fill any of your needs in inspection or training."
"A Job Well Done"
Robert Crisp, Owner
Crisp Company, Fremont, CA
Client's rating: 5 of 5
"Chrisp Company would like to extend our gratitude for a job well done during our recent Traffic Control Technician class. You were well prepared and your presentation was flawless. I will recommend this program to other contractors, as it was extremely informative and conducted in a relaxed positive manner."
"Expression of Gratitude"
Dan Allen, Safety Training Director, Hayward, CA
46 Northern California Counties Drywall /Lathing J.A.T.C
Client's rating: 5 of 5
"The 46 Northern California Counties Drywall and Lathing Apprenticeship would like to take this opportunity to express our gratitude to you for teaching the Forklift Certification Class in Spanish, at our June 9, 2001, Safety Fair. The class that you taught was very helpful in providing a service to our Spanish-speaking members. It is people like you who help to make our Safety Fairs successful and enjoyable to all of our members."
"Exemplary Site Safety Services"
Mike Oliveira, DeSilva Gates
Dublin, CA (VTA 880 Widening Project)
Client's rating: 5 of 5
"Daniel O'Connell and SAFETRAN have been a real asset on our US Highway 880 bridge and road widening project. They provide exemplary site safety support in full compliance with VTA safety regulations; we highly recommend them."
Mike Oliveira, DeSilva Gates Safety Manager, VTA 880 Widening Project
"Thanks for all your Help with Training"
Bryan Hagins, Safety Manager, City of Palo Alto, CA
Client's rating: 5 of 5
"SAFETRAN's Flagger Certification Instructors were greatly focused; we wish to give recognition to your organization, for a job well done, thanks again for all your help."
"Your Class was very good"
Ken Esse, ACCO Engineered Systems, San Carlos, CA
Client's rating: 5 of 5
"Our Union Foremen are still talking about your Excavation Safety Competent Person Training, and all of them are seasoned professionals with many years in the trade. Your class was very good, we actually learned something."
"Perfect Translation in Spanish"
Gina Force, Safety Director
Largo Concrete, Campbell, CA
Client's rating: 5 of 5
"Our company safety documents were translated into perfect Spanish by SAFETRAN translation professionals, all of our employees have benefited by their expertise."
"Accurate Translation by SAFETRAN"
Robert Jasinski, Owner
LiftSafe, Danville, CA
Client's rating: 5 of 5
"Your team provided a cost effective and accurate translation of our training manual, their attention to detail was greatly appreciated."
"Pleased with Site Safety Support for Federal Highway Project"
Ed Orsi, Manager
MCM Construction, Inc. (US-101/85 VTA Highway Project, Santa Clara County
Client's rating: 5 of 5
"I just wanted to thank you for your excellent safety reports; we are pleased with the level of site safety support on our project by SAFETRAN."
CONTACT:
SAFETRAN-CSRS
Office / Dispatch: 1-510-894-0229
 SAFETRAN Protects Our Clients' Assets  24/7/365  Since 1999