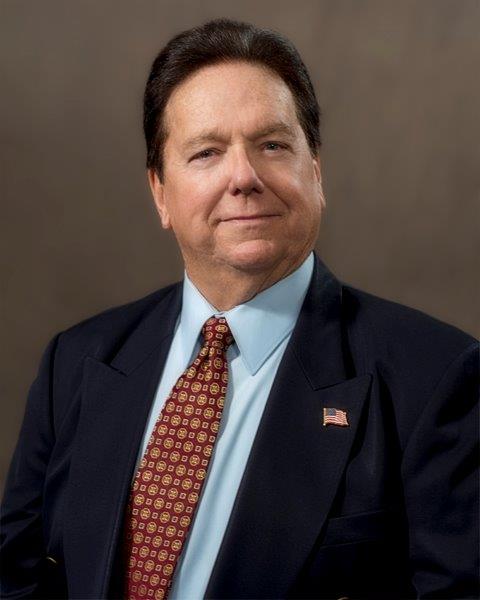 Daniel J. O'Connell, CSP, CHMM, CET, CHST, CHCM
Principal Safety Engineer
Qualifications
Companies and Agencies that utilize SAFETRAN Safety, CSRS Rescue, and Forensic Consulting Services
BIOTECH/PHARMACEUTICAL: Bayer, Genentech, Impax Labs, DiscoverX
CONSTRUCTION: Abbett Electric, AGRA, Bay Pacific Pipelines, FCI, Proven Management, Hensel Phelps, Griffith Company, Gordon N. Ball, Callanhan Plastering, Casey Fogli, MK Pipelines, LC General, Chispa, M-Squared, O'Kane Construction, Soil Engineering, UMB Corp, Zcon, A&B Construction, ARCBAC, JMB Construction, Silverado, Nibbi Bros, DeSilva Gates, Carolan Construction, Granite Construction, Pavex, Ranger Pipelines, Collins Electric, K.J. Woods, R&W Concrete, Rosendin Electric, Sachs Electric, Stacy Witbeck,Top-Grade, RGW, Turner, Contra Costa Electric, Anderson Pacific, Bellanti Plumbing, CH2M-Hill, JDB Construction, J&M Construction, Neary Landscape, North Tipp, O.C. Jones, Pacific Surfacing, Swinerton Builders.
GOVERNMENT AGENCIES/CITIES: U.S. Coast Guard, Bay Area Rapid Transit (BART), Santa Clara Valley Transportation Authority (VTA), San Francisco MUNI, US National Park Service, US Bureau of Reclamation, Lawrence Livermore National Lab (LLNL), City of Palo Alto, City of Merced, City of Milpitas, City of Newark, City of San Francisco, City of San Jose, and City of Burlingame.
UTILITIES: Duke Energy, Mirant Power, Las Vegas Power, Santa Clara Valley Water District, Pacific Gas & Electric (PG&E), CalPine, Union Sanitary District, Turlock Irrigation District, Alameda County Public Works, East Bay Municipal Utility District (EBMUD), Fairfield-Suisun Sewer District.
EDUCATION: University of California Berkeley, and UC San Francisco Medical Center.
ENTERTAINMENT:  Union Performing and Recording Artists, Musicians, Vocalists.
MEDICAL: Kaiser Permanente, Mercy Hospital, Sutter Hospital, and San Francisco Medical Center.
INDUSTRY / SERVICE: Evergood Fine Foods, Independent Electric Supply, Lufthansa, Nautical Engineering, River Rock Pomo Tribe, Western States Glass, Walters & Wolf Precast, Vortex Marine, Martin Building Company, Cargill Salt, Beach House Inn, Bay Ship & Yacht, California Waste Solutions, Industrial Equipment Supply, Westland Technology.
All of our staff are working professionals in the field of Environmental Health and Safety with extensive knowledge of local, state and federal regulations as well as manufacturing, high tech, transportation, food processing, semiconductor, biotech and construction operations.
Mr. Daniel J. O'Connell, CSP, CHMM, CHCM, CET, CHST, REA is the Environmental Health and Safety Director for SAFETRAN.
Mr. O'Connell has a Graduate Certificate in Safety Management from the University of California (Santa Cruz), and Bachelor of Science Degree (cum laude) in Occupational Safety and Health.
Mr. O'Connell is a Certified Safety Professional (CSP), Certified Hazardous Materials Manager (CHMM), and a Certified Hazard Control Manager (CHCM).
Mr. O'Connell is a Certified Environmental Health and Safety Trainer (CET), Construction Health and Safety Technologist (CHST) as designated by the Board of Certified Safety Professionals (BCSP).
Mr. O'Connell is a Registered Environmental Assessor (REA) as designated by Cal-EPA Department of Toxic Substance Control (DTSC).
Mr. O'Connell has HAZWOPER certified hundreds of construction and general industry staff and professional hazardous waste technicians.
Mr. O'Connell has responded to over 200 hazardous material incidents and was directly involved in the Loma Prieta Earthquake Hazmat cleanup activity.
Mr. O'Connell has served as a consulting safety engineer at Hunters Point Superfund site and has provided consultation to several Treatment Storage and Disposal (TSD) facilities in Northern California.
Mr. O'Connell is certified emergency responder and technical rescue specialist/instructor per California State Fire Marshal, and the California Specialized Training Institute (CSTI).
Mr. O'Connell has presented at the following EHS conferences: American Society of Safety Engineers (ASSE), American Industrial Hygiene Association (AIHA), Bay Area Environmental Safety Group (BAESG), Public Agency Safety Management Association (PASMA).
Mr. O'Connell holds a California Commercial Driver's License (CDL-Class A), endorsements include: Air Brakes, Tank Vehicle, Hazmat, Doubles/Triples.
Mr. O'Connell is a FEMA Certified Instructor, and served as an officer on the FEMA Pre-Prepositioned Equipment Program (PEP Team) at the NASA Facility in Mountain View, CA.
Mr. O'Connell is a California State Certified Hazmat and Confined Space Rescue Technician/Specialist per California Governor's Office of Emergency Services and the California Specialized Training Institute (CSTI).
Mr. O'Connell is a California State Registered Security Professional per Bureau of Security and Investigative Services (BSIS), Department of Consumer Affairs.
Union Affiliation:  United Brotherhood of Carpenters (UBC), American Federation of Musicians (AFM), International Brotherhood of Teamsters (IBT).
EXPERT WITNESS / FORENSIC CONSULTANTS
Mr. O'Connell provides consulting, case analysis, and incident investigation services involving workplace injury and wrongful death. Mr. O'Connell is a qualified safety expert in federal and state court.
Expert Scope:  Confined Space, Technical Rescue, Construction, Roofing, Heavy Trucking, Aggregate / Batch Plant Operations, Manufacturing, General Industry, Live Musical Performance and Stage Entertainment.
Equipment Specialties: Heavy Duty Tractor-Trailers, Tank Vehicles, Flat Bed and Lowboy Transport, Material Handling Equipment, Forklifts, Aerial-Lift, All Terrain Reach Truck, Pallet Jacks, Truck Cranes, and Hydraulic Conveyors, Loading Docks and related equipment, Technical Rescue and Rigging Equipment.
CONTACT:
Daniel J. O'Connell, Principal
SAFETRAN Site Safety Support Services
Office Location: 3330 Seldon Court, Suite 4, Fremont, CA 94539
Correspondence address:
P.O. Box 1132, Fremont, California, USA 94538-1132
Office / Dispatch: 1-510-894-0229
© 2019  All Rights Reserved, SAFETRAN Site Safety Support Services
Phone calls to and from SAFETRAN are monitored or recorded for quality assurance and training